Spring 2009 around Berryville.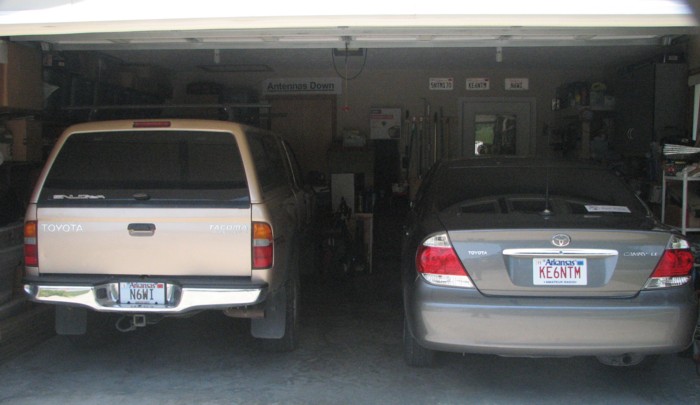 And it says "Amateur Radio" on the bottom.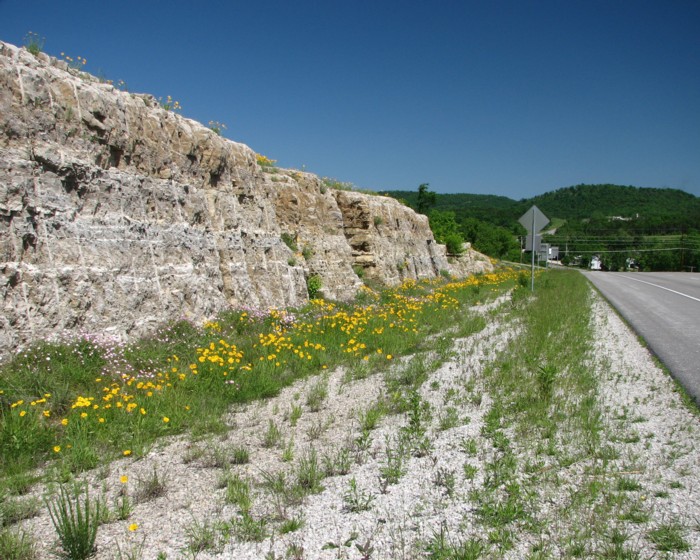 Looking East along Hwy-62 leaving Berryville, AR. . . . Although I don't know why you would want to leave.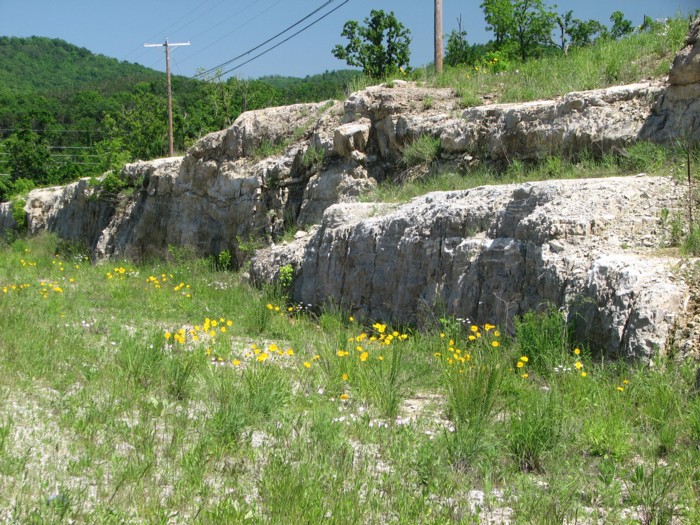 Works on both sides of the road . . . . Don't it?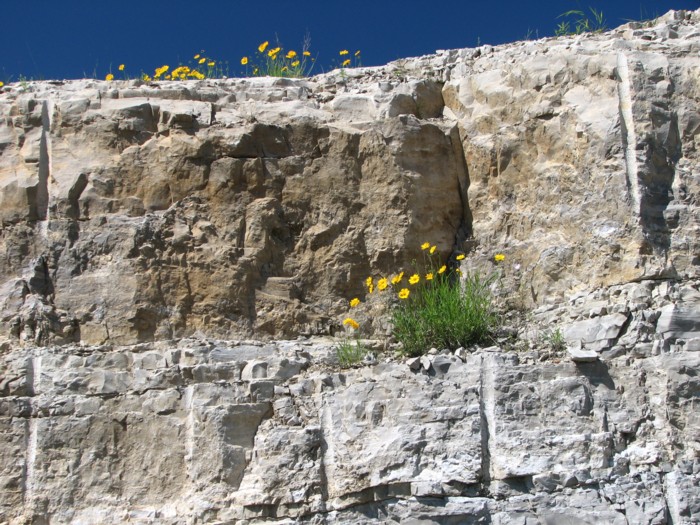 Persistent little creatures aren't they?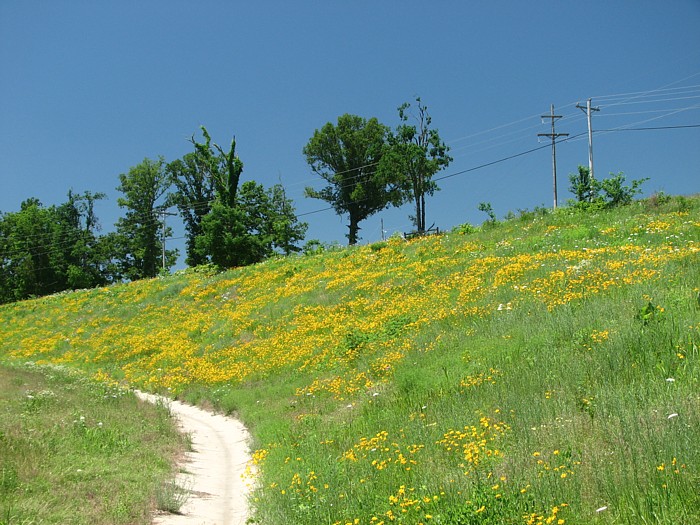 As far as the eye can see! Woooo Hoooo!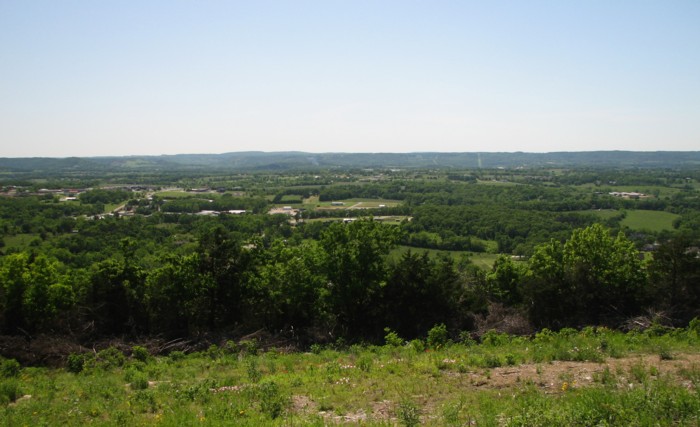 Looking North West toward Eureka Springs, AR.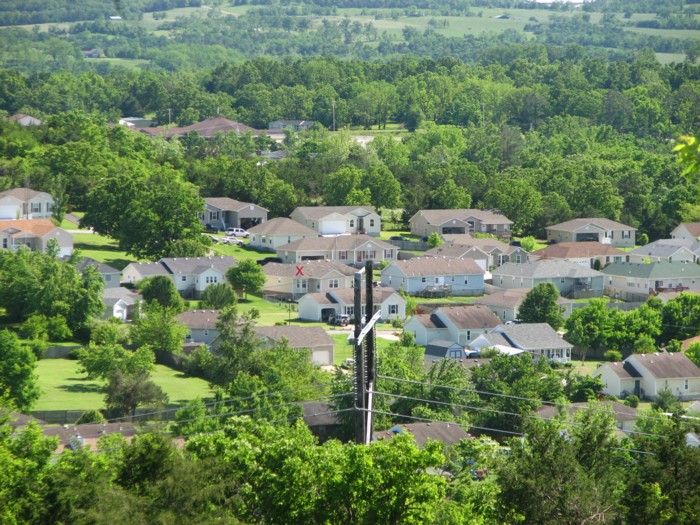 That house down there with the red X on it is ours.